Sarox Credit Capital Ltd is an independent consulting firm that identifies solutions in the complex banking world, is a leading provider of financial and insurance instruments in trade transactions. We provide facilities types of Documentary Letters of Credit: Documentary Letter of Credit or DLC (Letter of Credit or LC), Usance Letter of Credit or Deferred Letter of Credit, Export Letter of Credit, Packing Credit and Types of Guarantees: Letter of Guarantee, Standby Letter of Guarantee or SBLC, Tender Guarantee, Performance Guarantee or Performance Bond. Other financial instruments which are sometimes used as part of a financial trade transaction can include the following: Proof of Funds and Ready, Willing and Able or RWA. Our Services focus on Trade Financing and Project financing where are we meet the needs of international clients, supporting them in carrying out transactions with speed, efficiency and security. Founded in 2019, Sarox Credit Capital LTD successfully maximizes our client's working capital and bolsters their cash flow. In keeping with our mission statement, Sarox Credit Capital tailors each financial solution to meet the requirements of each transaction. By providing the highest quality services to clients and partners, we maintain an unparalleled reputation among the international trade community.
It doesn't matter whether you are a trader, an importer, an introducer, a consultant, or a broker; we will be happy to help you with your transactions.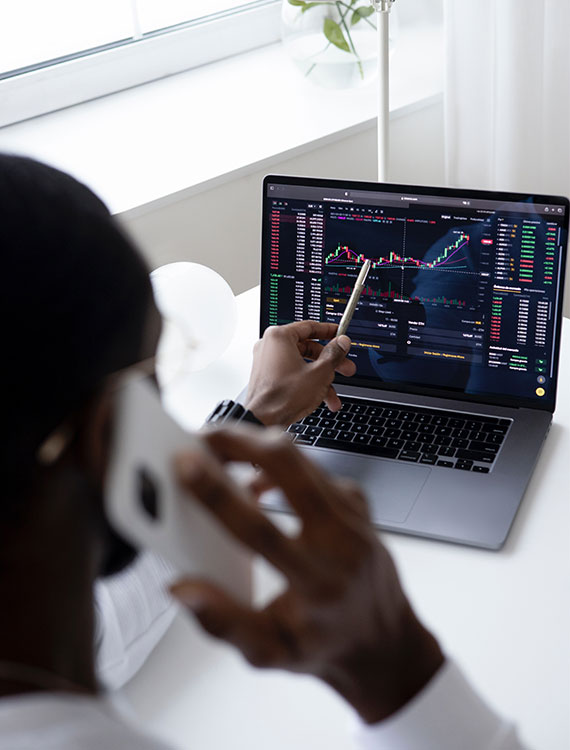 Our mission is to:
Customer goals become our goals by working in synergy to achieve common and shared purposes. We believe in the value of their projects and provide them with the most complete consultation, to ensure the success of their business and offer them the peace of mind they need. Solidity, reliability and decades of international experience allow us to provide customized solutions, responding to every need in the banking and insurance field, within an international context. Each complexity is transformed into an opportunity for improvement and business growth for our customers. Our group of experts have come together to bring alternative finance to the emerging markets and make world markets accessible to all business people, entrepreneurs and traders. Our goal is to bring accessible finance for the growing economies. In recent years we have steadily grown our international presence, with a focus on the growing markets in the Asia Pacific, Middle East, Oceania and Africa.
It doesn't matter whether you are a trader, an importer, an introducer, a consultant, or a broker; we will be happy to help you with your transactions.
TRADE FINANCE SERVICES
Sarox Credit Capital (SCC) provides a Standby Letter of Credit on the behalf of a client for paying a beneficiary in a situation where the application is not able to pay back. A Standby Letter of Credit came through as an outcome of a legal pitfall imposed by the U.S. regulator on the authority of the bank to issue guarantees. This is a very flexible tool and is specifically preferable for making numerous secure payments.
A Standby Letter of Credit is mostly for the purpose of international trade and provides the concerned party the needed assurance about the payment no matter what the situation is. With the Micro Capitals, you do not have to worry about the different intricacies that are involved with a Standby Letter of Credit. Our expertise is to ensure that you do not encounter any complexities and guide you along the whole process of availing the service. They will also provide you with the complete information in case you are not aware of the actual procedure.
A Standby Letter of Credit has different types.
These are as below:
Performance Standby

Direct-Pay Standby

Advance-Payment Standby

Bid-Bond Or Tender-Bond Standby

Counter Standby

Financial Standby

Insurance Standby

Commercial Standby
Sarox Credit Capital (SCC) provides Bank Guarantees to its customers as a promise under which we will meet a debtor's liabilities in a situation where a person is not able to fulfil the contractual obligations between the beneficiary and the applicant. This will provide comfort to the beneficiary and will resort to the guarantee for payment.
The bank guarantee offered by Sarox Credit Capital (SCC) will enable you to grow by expanding your business and bid on the transactions. It is a versatile tool which can be utilized for numerous instruments like a performance bond, a bid bond, a warranty bond, advanced payment guarantee, a payment guarantee, a letter of indemnity, a confirmed payment order or a rental guarantee.
Bank Guarantees are further divided into the following types:
Bid Bond
This type of bond is typically issued for bidders that are involved in construction based projects.
Performance Bond
This also known as Contract Bond is used in the real estate industry for ensuring that a contractor completes his assigned project.
Advance Payment Bond
This is an agreement under which an issuer will take the responsibility to return the buyer an advanced payment if the seller fails to pay.
Warranty Bond
This is a bond which signifies that any sort of defects found in the project will get repaired under the warranty period.
Letter of Indemnity
This guarantees that the contractual provisions will be fulfilled, otherwise, all the financial reparations will be done.
Payment Guarantee
A guaranty that assures financial security to the supplier in a situation where the applicant is not able to pay for the goods or services that are supplied.
Rental Guarantees
This assures payment to a landlord if a tenant defaults to pay back
We assure the seller payment when documentary delivery conditions are met.
We at Sarox Credit Capital (SCC) provide the Documentary Letter of Credit which is an assurance that the beneficiary will receive the payment as per the Documentary Letter of Credit. It has a condition where the compliant presentation comes under the Documentary Letter of Credit. The Documentary Letter of Credit is most commonly utilized for international transactions. Both the supplier and buyer operate from different countries.
A Documentary Letter of Credit is an important financial instrument for taking care of short-term needs. It allows the recipients to get an important credit that can be used for financing a project. For settling the due amount, the recipients hope of sufficient return as per the provided time frame.
All the documents and information that a beneficiary would need are showcased in a Documentary Letter of Credit. This information includes the expiry date and time of the letter. Complaint presentation is a type of guarantee that a beneficiary gets by the Documentary Letter of Credit for getting paid. For this, the delivery conditions should be addressed.
We at the Micro Capitals will ensure to write the Documentary Letter of Credit on the behalf of the applicant and it meets the terms and conditions needed for documentation purposes before the supplier is paid any amount. The Documentary Letter of Credit is governed by the International Chamber of Commerce (ICC) rules. The rules are also known as the Uniform Customs and Practice for Documentary Credit (UCP). The current and latest version, the UCP600 is in effect from July 1st, 2007. The issuing bank and the beneficiary are the concerned parties to a Documentary Letter of Credit.
The issuer's creditworthiness comes in place of the buyer's creditworthiness which gives the suppliers more comfort that what he will get paid.
SCC prepares an escrow account with an interbank procedure
Insurance Services
Construction Bonds o Bid bonds o Performance bonds o Advanced payment bonds o Maintenance bonds o Urbanisation bonds
Import / Export / Distribution Bonds o Temporary import and export bonds o Haulage / transportation bonds o Customs bonds
we offer you innovative and simple financial instruments
Always at your side to offer complete, specialized and tailor-made solutions, able to satisfy all your insurance and banking needs.